Any parent who has recorded their children's heights by marking them on a wall or door frame knows the agony of what to do when the kids have grown up and it's time to redecorate.
Talltape Ltd was established by London mum of three, Camilla, who is passionate about storing memories.
Her first invention was her portable children's height chart, Talltape.
"Talltape was inspired by two friends moving house," says Camilla. "Their stories made me realise I was not alone. One was so upset leaving all those memories on the kitchen wall, another just took the door frame with her!"
She came up with the idea of a roll-up height chart that would be portable and would make a long-lasting keepsake to pass on through the generations.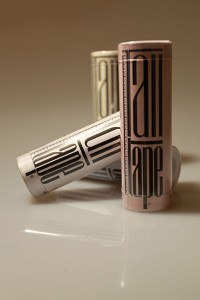 After much searching, she finally sourced her base material – a sturdy, flexible plastic that can be rolled and unrolled easily and has a write-on surface for recording measurements with a permanent marker pen.
She came up with her design – a metric and imperial measure running from 0 to 2 meters and 0 to 6' 6" – producing it in pink, white and blue and commissioning British artist Charlotte Bampfylde to create her first illustrated version.
Camilla began market testing and realised that her new product had an additional hidden benefit: unlike many height charts, Talltape can be used horizontally as well as vertically.
"There's a gap between when a newborn comes home from hospital and when they first stand up," she says. "Of course your midwife plots your baby's height at the beginning – I had the NHS's little red book – but then there's a long while until your child can stand. Talltape enables you to measure your baby from birth to adulthood, giving you a complete record for posterity."
Manufactured in the UK, Talltape is now available in seven variations – white, baby blue and baby pink and four illustrated designs by British artists.
Thinking again about ways to preserve memories, Camilla went digital with her next idea: the 'Memories of growing up' USB stick "As a mum, I've always wanted to store memories," she says.  "I think many of us worry about our computer crashing or how to preserve our children's first paintings or sports day certificates, and a memory stick is a neat solution.
"But I also wanted this to work as a beautiful keepsake and gift – for the new parent or baby, as well as the grown-up child, and so the 'Memories of growing up' USB was born.
"I incorporated a bumblebee into my design as the bee is said to symbolise community, prosperity, diligence and work ethic – as parents, we can all hope!  Of course a bee has also been a sign of fertility through the ages."